Molly McCoy owns Wicked Flannel, a retail shop in Hampton. Her husband, Ben, owns The Big Bad Food Truck.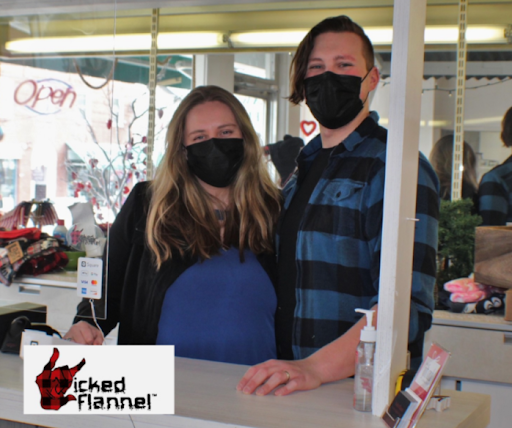 "My husband and I were in a serious motorcycle accident in 2016 which left me in a coma for a week, and led to the eventual amputation of Ben's leg. For the past few years, we've spent more time in the hospital than we have out of it. We've definitely faced disruptions in work due to hospitalizations.
When we were in the accident, I was still in college and Ben was the chef at a golf club. We were told that I wouldn't speak again, and Ben wouldn't be able to go back to the kitchen.
We were both out of work for a year, and Ben had no paid leave. If we hadn't had family and friends who were willing and able to support us, I don't know what we would have done. Most families are only one bad accident away from homelessness and total financial devastation. This is not okay.
I did end up speaking again, and going back to school a year later. Eventually, my husband and I each opened our own businesses. But it's deeply unsettling for us to not be able to offer the kinds of benefits that all working people deserve, and that would have been extremely helpful for us when we were in our accident. If there was a national paid family and medical leave program, we could, as small business owners, be sure our staff had good benefits without decimating our bottom line. That is really important to us as employers, because we know what it's like when you don't have them."